OVERVIEW
14 Days - 100 Hour Yoga Teacher Training Course in Rishikesh, India
100 Hours Yoga Teacher Training in Rishikesh, India Yoga is a universal knowledge and so we want to open all the way for you to learn and gain the true knowledge of yoga! This is the reason, we are offering short yoga course in at our yoga school in Rishikesh, Maa Shakti Yog. Through our short yoga courses, we make an ideal way for you to learn yoga in India even in a short period of time. Just 14 days and you'll gain much about yoga! 14 days at our yoga school will be certainly the most cheerful days of your life! Without tension, without worry, without health issue; we give you a chance to explore the true happiness dwell inside you. Yoga is a way to true happiness by maintaining your health physically & mentally. If you have shortage of time or you just want to do yoga for inner satisfaction or you want to experience yoga for the first time, then you can come and join 100 Hours Yoga Teacher Training in Rishikesh at our centre, Maa Shakti Yog.
Learning Yoga in Rishikesh is certainly a blessing!
Maa Shakti Yog - Your Choice to be an RYT! We have our registered yoga school in Rishikesh with the name, "Maa Shakti Yog"! We are blessed to have our school in such a spiritual location. We bring out the traditional knowledge of yoga in India for you and presents it in a very crafted manner in our teacher training courses.
Maa Shakti Yog - Your Choice to be an RYT! We have our registered yoga school in Rishikesh with the name, "Maa Shakti Yog"! We are blessed to have our school in such a spiritual location. We bring out the traditional knowledge of yoga in India for you and presents it in a very crafted manner in our teacher training courses.
Yogic Food
3 meals a day (100% Veg Organic)
Water/Coffee/Tea/Detox Juices
Vegan and Gluten-Free
Seasonal vegetables
Yogic diet
Other dietary requirements on request
Accommodation
Dining Area
Environmentally friendly
Luggage Room / Storage
Multilingual staff
Garden/Restaurant
Smoke-free property

Easy to Access
Cafe nearby
Restaurant nearby
Books & Stationery store
River nearby
Convenience/Grocery store nearby
Cyber (Internet) Cafe nearby
Tour & Travel agencies nearby
Outdoor Excursions
Kunjapuri Temple (Sun Salutation Trek)
Waterfall Trek (Neer Gaddu & Patna)
Vashistha Cave (Ancient Sage's Meditation Place)
Ganga River nearby (The Holy River Ganges)
Parmarth Niketan Ashram (Ganga Puja Ceremony)
Daily Yoga Schedule:
TIMING

ACTIVITES

7:00 to 8:00

Pranayama/ Meditation

8:30 to 10:00

Iyengar Asana

10:00 to 11:00

Breakfast

11:00 to 12:00

Alignment

12:00 to 13:00

Teaching Methodology

13:00 to 14:00

Lunch

14:00 to 15:30

Break or self study

15:30 to 17:00

Hatha yoga/Ashtanga

17:00 to 18:00

Anatomy

18:00 to 19:00

Philosophy

19:00

Dinner
---
Course Syllabus:
Asana is a Sanskrit word that means, "Yogic Postures or Movements". Traditionally defines, asana means "Comfortable Seat", which means, it is a seated posture used in meditation.
Pranayama, also known as breathing exercise is the foundation of yoga practice. "Prana" means breath and "Ayama" means to control; on combined, "Pranayama" means "to control or hold the breath".
Observing your deep breaths which facilitate to still your mind for a few minutes, where it is away from all the unnecessary aspects; this is meditation. There are mainly 4 types of meditation styles you'll focus on, i.e., Traditional Himalayan Meditation, Healing Meditation, Crystal Meditation, and Sound Meditation.
Chanting the powerful, spiritual mantras helps in the union of the body with the mind. It will surely give you a deeply philosophical experience.
Anatomy deals with the bodily structure of an individual and how to protect from injuries. In the yoga teacher training classes, they conduct the theoretical class of Anatomy too.
The yoga teacher training courses focus on body alignments, which means doing poses or asanas in an effortless state of body, according to the body composition of an individual. Alignments are very significant to understand any style of yoga practice.
Philosophy here means Yoga Philosophy which includes the systemic study of the body, mind, and spirit of an individual.
Yoga Mudras means "gesture" that facilitates the flow of energy in the body of an individual. Treating under the heading of Yoga Mudras, Bandhas is body locks in yoga.
Shatkarmas is basically the six purification techniques that aim to clean the body, free from all diseases. More than this, it improves the flow of prana into the organs of the body.
Teaching methodology in the yoga courses specifically aim in providing a nurturing environment to students, making lesson plans, setting class environment, and conducting classes regarding various yogic practices for gaining enough confidence and awareness on building a good student-teacher relationship.
---
Accommodation and Facilities
We keep our rooms clean. Regular housekeeping, 24/7 reception desk and laundry service is available at any time. You also have access to the gym facility or you can book a massage at the spa!
Facilities
Single/Double sharing
Power Supply
Hot Water
Free Wi-Fi
Cupboard
Attached Washroom
Fan
Chair & Table
Tea Kettle
During the training you will stay in a spacious room with an ensuite bathroom, a working desk, a sofa, overlooking the pool.
---
Healthy Food
We believe that "when the diet is wrong, medicine is of no use. When the diet is correct, medicine is of no need" (Ayurvedic Proverb). This is why yogic food is an integral part of our yoga programs. Our meals include seasonal vegetables and fruits, all vegetarian and cooked fresh daily. They will nourish your body with all the nutrition you need for your yogic practices. They will also give you a taste of traditional Indian cuisine. Filtered water is at your disposal at anytime.
The following dietary requirement is served:
Vegetarian
Vegan and Gluten-Free
Other dietary requirements on request
The following meals are included:
Breakfast
Lunch
Dinner
Drinks
The following drinks are included:
Water
Coffee
Tea
Detox juices
---
100 Hour Yoga TTC Upcoming Course Dates and Fees
Reserve your seat on any one of our available dates.
---
What's included
Free Pickup from Dehradun Airport
Accommodation with Attached Washroom
100% Veg 3 Meals a Day
Special Dietary (Organic, Raw, Vegan, Gluten Free)
8 Hours Classes a Day
Mult-style Asanas; Hatha, Ashtanga, Iyengar
Study Materials
Yoga Alliance Certificate (RYT)
Free Wi-Fi
24*7 Power Supply
24*7 Hot/cold/normal Filtered Water
---
Outdoor Excursions During Yoga Program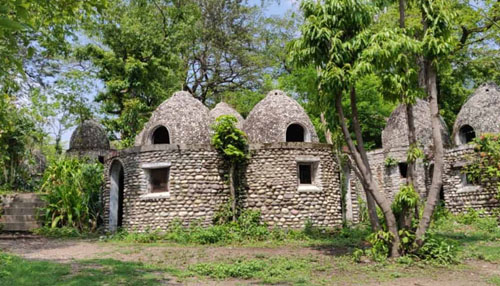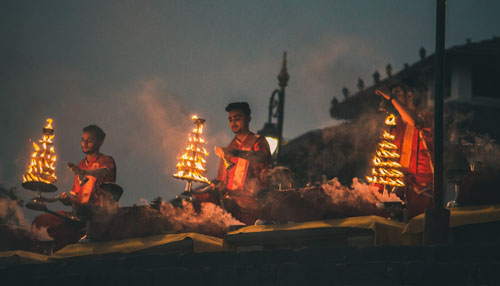 ---
Payment Policy
Generally, all fees are non-refundable. Should a change in scheduling occur at the schools direction, the student may transfer fees from one course to another if requested at least 5 days before the start of that course. If a student withdraws from the YTT under any circumstances, fees are non-refundable and non-transferable.

Should a student need to cancel the booking he/she will be given the option to join a later course. This option can be taken within a time-span of two years. Should a student forgo with this option a new deposit payment does not apply.