OVERVIEW
55 Days - 500 Hour Yoga Teacher Training Course in Rishikesh, India
Yoga in India has its roots and branches now spread all over the world. It has become an interest in Western countries which fascinate towards the yogic life in India. As a result, travelers want to get a series of courses and treatments in India to try to cure the mind, body, and soul.

Maa Shakti Yog is one of the top schools registered with Yoga Alliance and is located in the very peaceful city of Rishikesh where spirituality and a healthy environment is the highest priority. Rishikesh is known as "The World Capital of India" and as a host, we welcome everyone for Yoga in Rishikesh. "The Spiritual Gateway" for the life-changing process known as Yoga! Our registered yoga school in Rishikesh, Maa Shakti Yog, offers various yoga courses in Rishikesh that simply aims to carve the yogic skills inside you.
The complete curriculum is based on the Yoga Alliance, USA. The schedule is set in a way that one gets proper timing for each and everything. Moreover, the food provided during the course period is also cooked and prepared by keeping in mind the aspects of yoga.
500 Hours Yoga Teacher Training Course at Maa Shakti Yog, conducted by highly professional teachers of India covers the basic to intense topics of yoga in detail. Also, the practical classes are also taught to all levels of practitioners under proper guidance and preaching.
Yogic Food
3 meals a day (100% Veg Organic)
Water/Coffee/Tea/Detox Juices
Vegan and Gluten-Free
Seasonal vegetables
Yogic diet
Other dietary requirements on request
Accommodation
Dining Area
Environmentally friendly
Luggage Room / Storage
Multilingual staff
Garden/Restaurant
Smoke-free property

Easy to Access
Cafe nearby
Restaurant nearby
Books & Stationery store
River nearby
Convenience/Grocery store nearby
Cyber (Internet) Cafe nearby
Tour & Travel agencies nearby
Outdoor Excursions
Kunjapuri Temple (Sun Salutation Trek)
Waterfall Trek (Neer Gaddu & Patna)
Vashistha Cave (Ancient Sage's Meditation Place)
Ganga River nearby (The Holy River Ganges)
Parmarth Niketan Ashram (Ganga Puja Ceremony)
Gain the Master knowledge of Multi-style Yoga
Becoming a good yogi not only includes the understandings of yoga asanas and yoga aspects, but also includes the proper understanding of the yogic lifestyle. This 500 Hours Yoga Teacher Training Course in Rishikesh offered by our yoga school is a platform where you can spend the crucial days of your life in a completely yogic environment; that means yogic food, yogic accommodation, yogic wear and so on.

After completing this yoga course, you'll get to know what real peace is! what real silence is! and yes, what real life is! Our 500 Hours Yoga Teacher Training Course is an advanced level of yoga course with the combination of 200 Hours and 300 Hours Multi-Style Yoga Teacher Training Programs that will take you the master level of yoga. Whatever the skills, talents, and knowledge you gain during your pre-yoga course will now be upgraded to the master level. Not only will you gain quintessential yogic skills, but you will also be able to mentor others. It will completely transform you in a positive way. It will take you on a glorious journey and sculpt your inner skills & potential that will allow you to live beyond limits; happily, & healthily.

Maa Shakti Yog's 500-hour Multi-Style Yoga Teacher Training Course is for those who want to go really deep into yoga and want to develop their skills and practice to become a dedicated Yoga teacher. There is more to learn about Yoga in Rishikesh so delve yourself into the primitive science. An accurate study of Yoga gives you confidence in your teaching as well as in your speech. Our regular teaching and training can make you a wonderful Yoga teacher. All level of practitioners can join this course, but 500 Hour Yoga teacher training requires someone who is in good physical condition.

The applicant who is keen to learn with an open mind can have the full advantage of this 500 Hour Multi-Style Yoga Teacher Training course. At least 8 hours of study is required per day. The rules and regulations in Maa Shakti Yog are very simple. Students must participate in all the course-related activities and sessions and attend 100% of classes. Let the ambience and atmosphere of our school immerse you in yoga and spirituality so that Yoga can transform your body and mind in a very easy and playful way. The practices of Asanas, Pranayama, Meditation, Philosophy, Alignment, and Adjustment Workshop are included in our regular teaching. Any non-vegetarian food or consumption of alcohol in our yoga school in Rishikesh is strictly prohibited as it will not give you full and positive benefits of Yogic lifestyle. After the successful completion of the course, i.e., submission of assignments and so on; you will feel great getting honored with the RYT-500 certificate.
We design the Yoga Teacher Training schedule in a way that it will cover all the important aspects of traditional Ashtanga, Hatha, Iyengar, Yin, and Vinyasa Yoga in India. We are blessed with the amazing location of our school in Rishikesh! A spiritual city surrounded by the Ganges and beautiful Himalayas of the Garhwal region. Learning Yoga in Rishikesh is certainly a blessing!
---
Daily Yoga Schedule:
TIMING

ACTIVITES

7:00 to 8:00

Pranayama/ Meditation

8:30 to 10:00

Iyengar Asana

10:00 to 11:00

Breakfast

11:00 to 12:00

Alignment

12:00 to 13:00

Teaching Methodology

13:00 to 14:00

Lunch

14:00 to 15:30

Break or self study

15:30 to 17:00

Hatha yoga/Ashtanga

17:00 to 18:00

Anatomy

18:00 to 19:00

Philosophy

19:00

Dinner
---
Course Syllabus:
Asana is a Sanskrit word that means, "Yogic Postures or Movements". Traditionally defines, asana means "Comfortable Seat", which means, it is a seated posture used in meditation.
Pranayama, also known as breathing exercise is the foundation of yoga practice. "Prana" means breath and "Ayama" means to control; on combined, "Pranayama" means "to control or hold the breath".
Observing your deep breaths which facilitate to still your mind for a few minutes, where it is away from all the unnecessary aspects; this is meditation. There are mainly 4 types of meditation styles you'll focus on, i.e., Traditional Himalayan Meditation, Healing Meditation, Crystal Meditation, and Sound Meditation.
Chanting the powerful, spiritual mantras helps in the union of the body with the mind. It will surely give you a deeply philosophical experience.
Anatomy deals with the bodily structure of an individual and how to protect from injuries. In the yoga teacher training classes, they conduct the theoretical class of Anatomy too.
The yoga teacher training courses focus on body alignments, which means doing poses or asanas in an effortless state of body, according to the body composition of an individual. Alignments are very significant to understand any style of yoga practice.
Philosophy here means Yoga Philosophy which includes the systemic study of the body, mind, and spirit of an individual.
Yoga Mudras means "gesture" that facilitates the flow of energy in the body of an individual. Treating under the heading of Yoga Mudras, Bandhas is body locks in yoga.
Shatkarmas is basically the six purification techniques that aim to clean the body, free from all diseases. More than this, it improves the flow of prana into the organs of the body.
Teaching methodology in the yoga courses specifically aim in providing a nurturing environment to students, making lesson plans, setting class environment, and conducting classes regarding various yogic practices for gaining enough confidence and awareness on building a good student-teacher relationship.
---
Accommodation and Facilities
We keep our rooms clean. Regular housekeeping, 24/7 reception desk and laundry service is available at any time. You also have access to the gym facility or you can book a massage at the spa!
Facilities
Single/Double sharing
Power Supply
Hot Water
Free Wi-Fi
Cupboard
Attached Washroom
Fan
Chair & Table
Tea Kettle
During the training you will stay in a spacious room with an ensuite bathroom, a working desk, a sofa, overlooking the pool.
---
Healthy Food
We believe that "when the diet is wrong, medicine is of no use. When the diet is correct, medicine is of no need" (Ayurvedic Proverb). This is why yogic food is an integral part of our yoga programs. Our meals include seasonal vegetables and fruits, all vegetarian and cooked fresh daily. They will nourish your body with all the nutrition you need for your yogic practices. They will also give you a taste of traditional Indian cuisine. Filtered water is at your disposal at anytime.
The following dietary requirement is served:
Vegetarian
Vegan and Gluten-Free
Other dietary requirements on request
The following meals are included:
Breakfast
Lunch
Dinner
Drinks
The following drinks are included:
Water
Coffee
Tea
Detox juices
---
500 Hour Yoga TTC Upcoming Course Dates and Fees
Reserve your seat on any one of our available dates.
Date: 1st October 2023
USD 2500

(Shared Room)

USD 2700

(Private Room)
Seats: 8 Left Only
Date: 1st November 2023
USD 2500

(Shared Room)

USD 2700

(Private Room)
Seats: 7 Left
---
What's included
Free Pickup from Dehradun Airport
Accommodation with Attached Washroom
100% Veg 3 Meals a Day
Special Dietary (Organic, Raw, Vegan, Gluten Free)
8 Hours Classes a Day
Mult-style Asanas; Hatha, Ashtanga, Iyengar
Study Materials
Yoga Alliance Certificate (RYT)
Free Wi-Fi
24*7 Power Supply
24*7 Hot/cold/normal Filtered Water
---
Outdoor Excursions During Yoga Program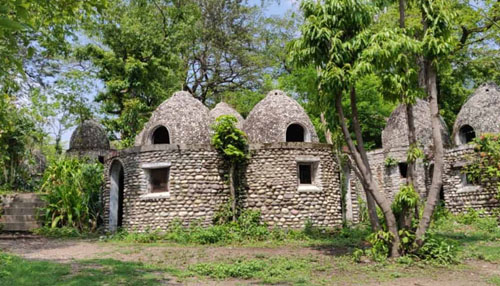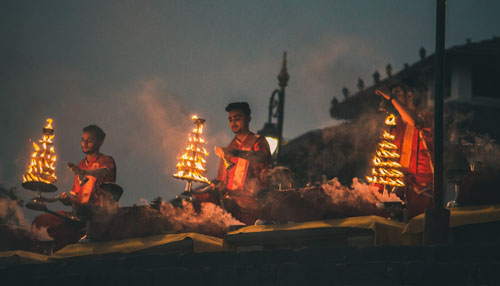 ---
Payment Policy
We offer good discount to our beloved students for making the course more affordable and pocket-friendly. Discount will be given on advance booking at least 2 month before or more.
☸ 2 Month before - 5%
☸ 3 Months before - 10%
☸ 6 Months or more before - 15%